The Centerpiece of Tower Performance
The Supra® FxONE Power Folding Tower redefines the towboat tower design. Made from billet aluminum to reduce flex and rattle, it's easily deployable with the push of a button. The FxONE Power Folding Tower features power actuators that lock securely into position at full deployment or full collapse, making your Supra easily trailered with the tower up or down. What's more, it's standard on every model—and that is something only Supra can say.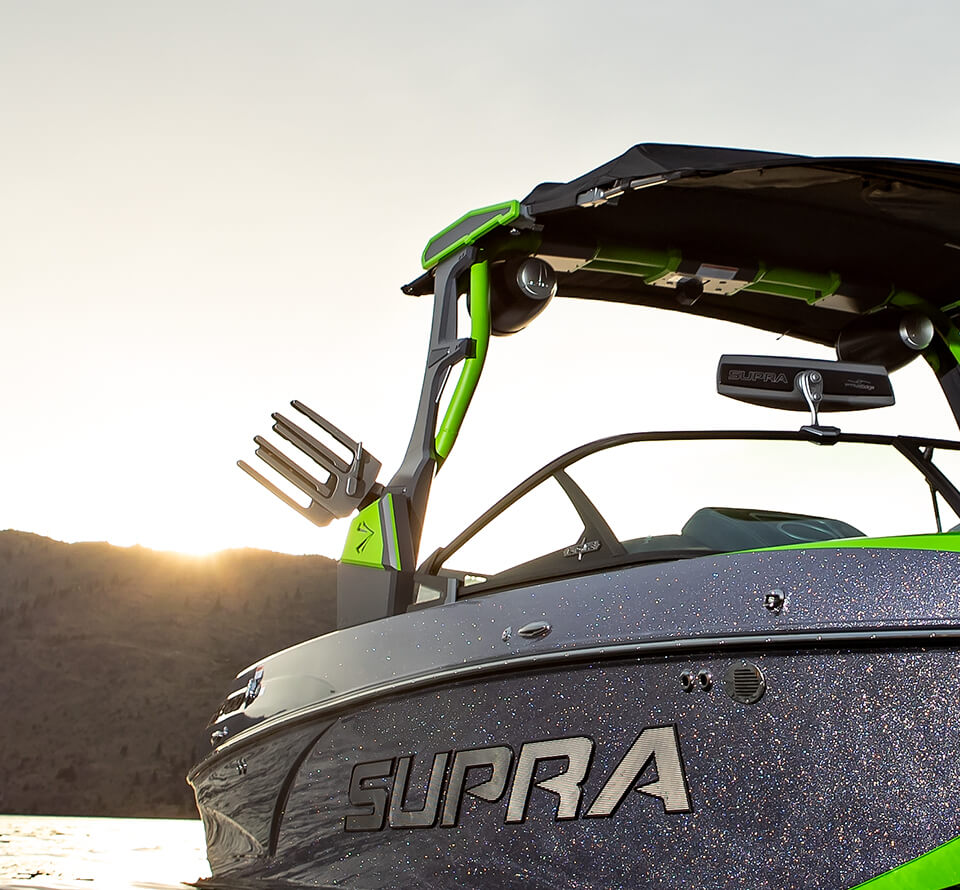 More Color Customization
Choose from seven different tower frame colors, nine base accent colors and bimini arm and tubing accents to customize your Supra and maximize your style.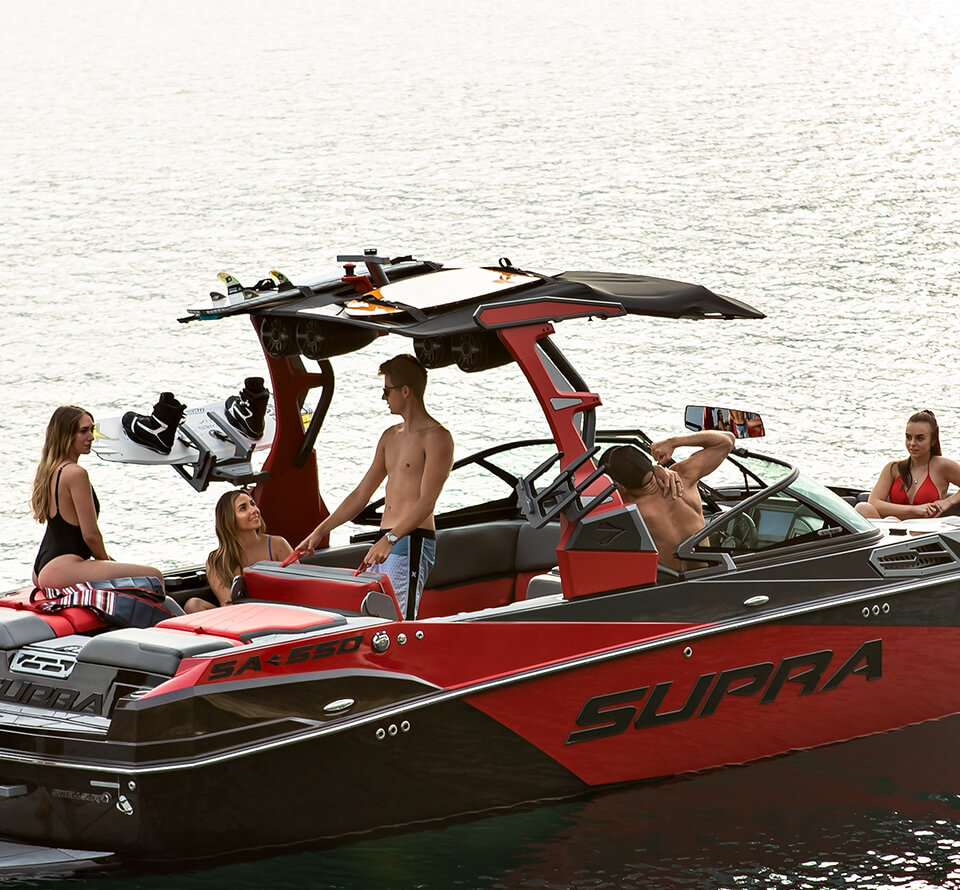 Max Coverage Bimini
Say goodbye to bimini-related stress. With no pins to remove or insert when stowing or deploying, the Max Coverage Bimini deploys with ease. Internal latching mechanisms allow one person to fully stow or deploy. Simple and sleek—the Supra way.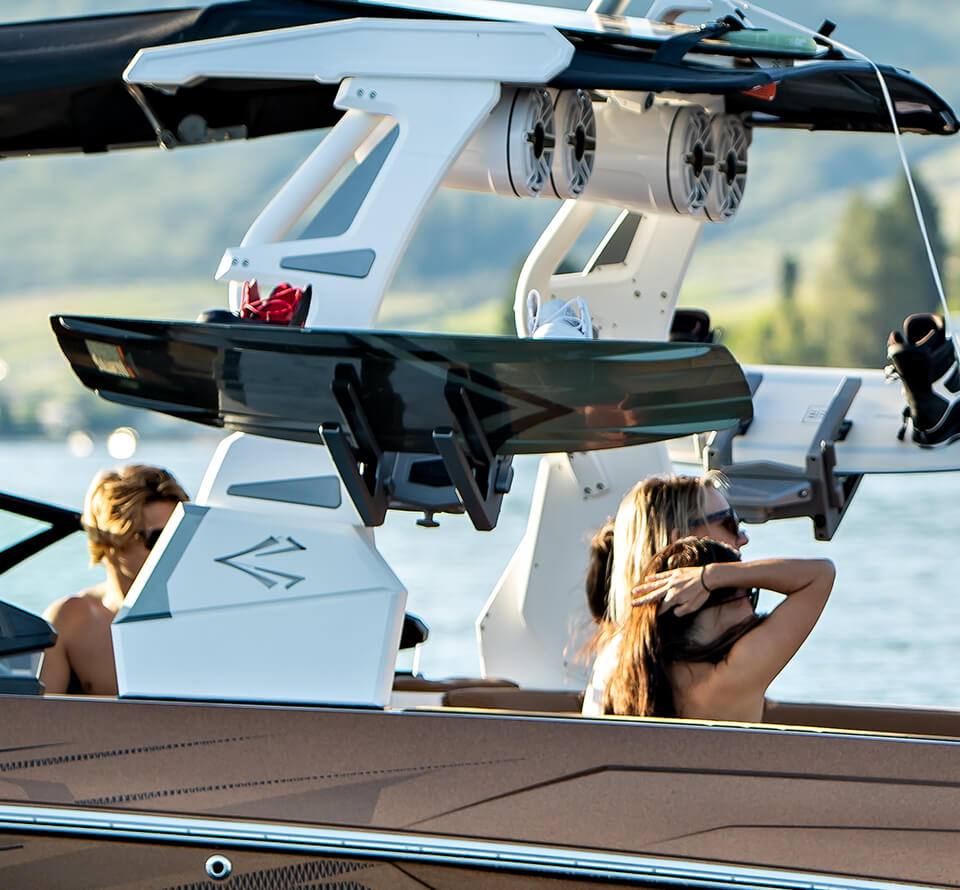 Swivel Board Racks
PTM Swivel Board Racks rotate inboard and lock securely in place to maximize space and to provide easier board access.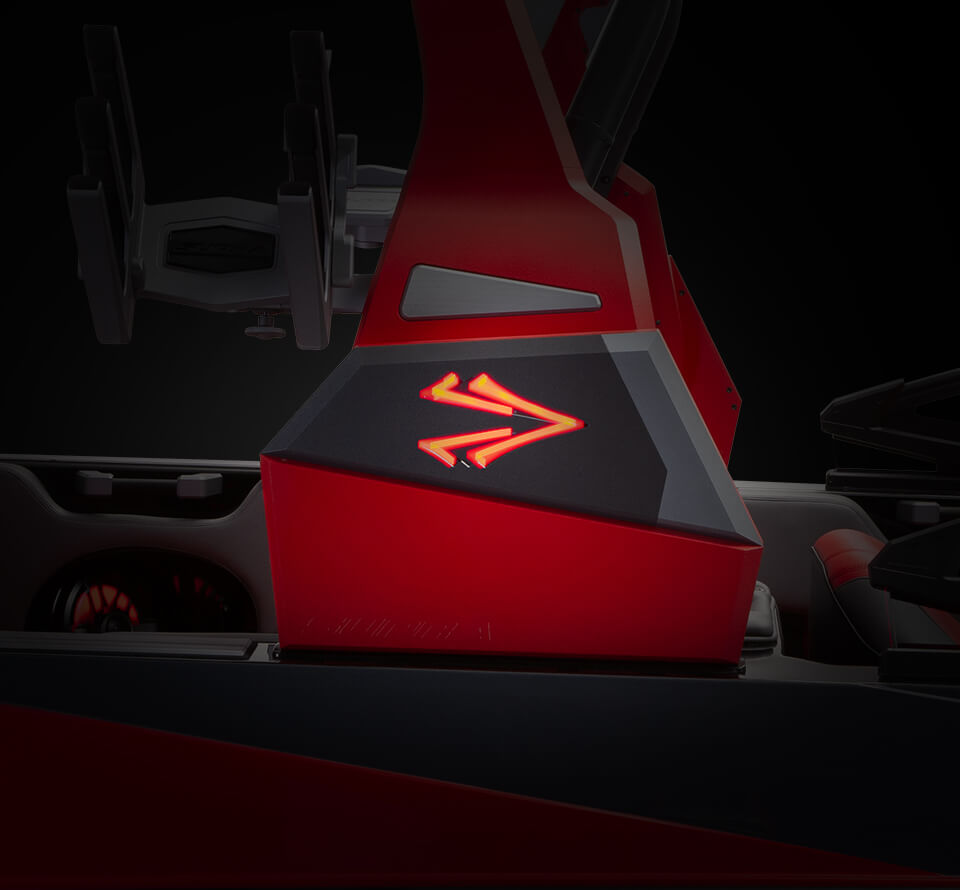 LED Lighting
A center-mounted accessory dome light provides increased visibility, while stylish RGB accents light up the bases and each corner of the tower's frame.
Want to Dive Even Deeper?